Nova AI orodja za oglaševalce
Nova AI orodja za oglaševalce,  tokrat jih  predstavlja Meta.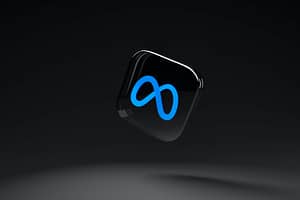 Meta uvaja novo funkcijo AI , ki bo pomagala pri večji produktivnosti oglaševalcev
Oglaševalska industrija se sooča z naraščajočim pomanjkanjem ustvarjalnosti in s pritiski po čim več in več. Pomanjkanje ustvarjalnih idej je postalo velik problem.
Meta začenja uvajati AI, ki bo skušala to olajšati.
Meta oglaševalcem daje naslednja orodja:
Ustvarjalna ozadja – omogoča samodejno ustvarjanje več ozadij, ki dopolnjujejo slike z izdelki
Razširitev slike – Brezhibno prilagodi velikost slik, ki se prilagajajo različnim oblikam oglasov (na primer na Facebook Feed ali Instagram Reels)
Različna besedila – omogoča ustvarjanje različnih besedil oglasa. AI poudari lastnosti izdelka in predlaga besedilo za boljši doseg ciljnih skupin.
Kaj kažejo prve povratne informacije?
Meta je testirala nova orodja v začetku tega leta. V anketah so raziskovalci ugotovili, da oglaševalci prihranijo pet in več ur ustvarjalnega dela na teden.
To pa ni slabo, kaj ne?
Skoraj vsi so se strinjali, da bi orodja pomagala povečati uspešnost oglaševalskih akacij.
Medtem ko so preizkuševalci optimistični glede časa, so dejale, da je treba AI prilagoditi – da se ujame z edinstvenimi slogi slogovnih znamk. To pa verjetno zna biti malo večji problem.
Meta načrtuje uvajanje AI tehnologije že v naslednjem letu. To bo še dodatno pospešilo preskok konkurence, kot je na primer Tik Tok.
Meta tudi obljublja sodelovanje z ustvarjalci pri razvoju dragocenih orodij AI.