Nastavi si novice s 4 funkcijami, ki ti jih ponuja Google. Te funkcije služijo boljšemu krmiljenju po dnevnih novicah – Google News.
Biti obveščen o vsem, kar se dogaja okoli nas je ključnega pomena. Ne gre za vsakdanje politične novice ali trače, pač pa za pomembne novice in novosti s področja, ki je zate in tvojo blagovno znamko lahko ključnega pomena.
Ampak sama količina dnevnih novic je ogromna.  Kaj je zanimivo in kaj ni – Google vedno ponudi vse.
Po drugi strani pa Google ponuja več orodij za boljše obvladovanja in filtriranje novic, ki so nam osebno najbolj v interesu.
Tukaj navajam 4 funkcije Google News, ki lahko izboljšajo tvojo dnevno izkušnjo navigacij po novicah.
Prilagojene novice
Google News uporablja strojno učenje za pripravo prilagojenih virov v novic. Z analizo tvojega dosedanjega branja novic, predvideva in ponudi zgodbe, ki bi te lahko zanimale. Verjamem, da  je to včasih moteče, saj ponudi tisto, kar ti nekako ni več priljubljeno, Vendar dobra novica je, da to lahko prilagajaš po lastnih željah in potrebah.
Funkcija popolne pokritosti
Zanimivo ime, za katerim stoji bogata vsebina. Za celovito razumevanje je potrebna popolna pokritost. Združevanje različnih perspektiv in člankov o posameznem dogodku ponudi večplastni pogled. Ta funkcija je še posebej uporabna pri razumevanju zapletenih vprašanj ali dogodkov, o katerih obširno poročajo tudi mediji.  Možnost popolne pokritosti je na voljo v spodnjem zavihku novice (levo).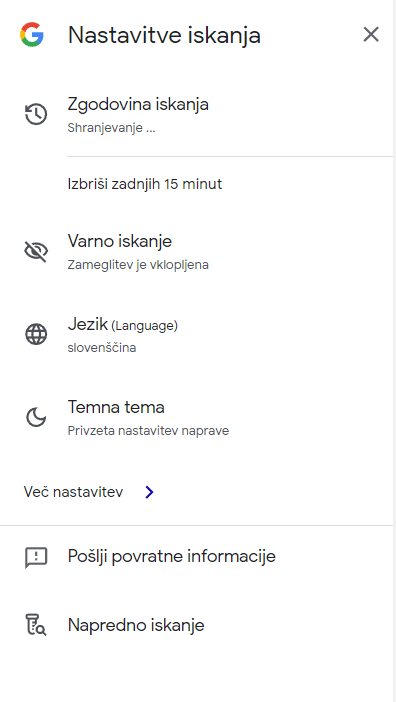 Shrani za pozneje
Funkcija "Shrani za pozneje" daje možnost shranjevanja zgodb med zavihki zaznamki. Prebereš, ko ti ustreza in imaš čas. Ob vsakem naslovi so 3 pikice. Klikni nanje in shrani za pozneje.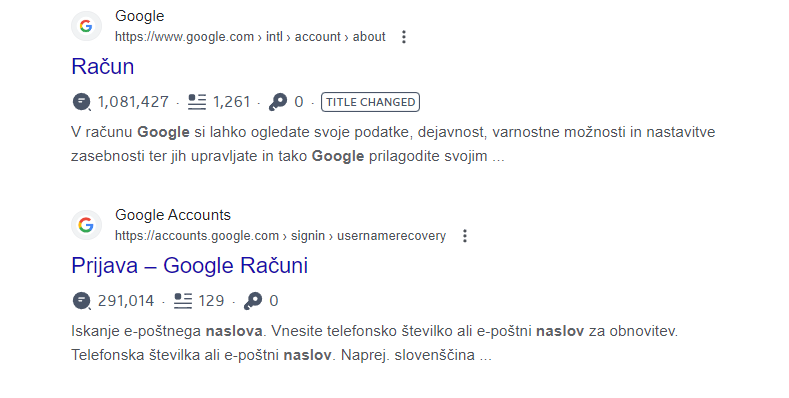 Opozorila o novicah v realnem času
Če pa je tvoja želja biti na tekočem z novicami v realnem času, lahko omogočiš obvestila za teme, ki te zanimajo. Google News zagotavlja, da boš pravočasno obveščen/a o pomembnih dogodkih ali spremembah. Klikni na sliko profila ali začetnico v zgornjem desnem kotu. V meniju izberi "Nastavitve novic",  Pomikaj se navzdol do razdelka  "Obvestila" in prilagodi svoje nastavitve za prejemanje obvestil o novicah.
Še več novic pa te čaka na e-mailih, če se nanje seveda prijaviš: