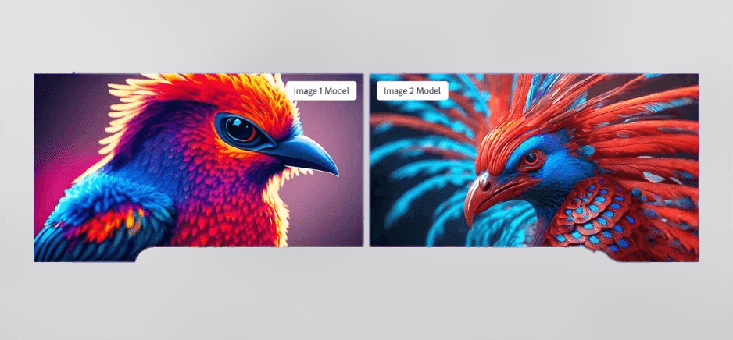 Adobe napoveduje izboljšanja v ločljivosti z AI
Adobe napoveduje izboljšanja v ločljivosti z AI.
Adobe sedaj napoveduje povečanje ločljivosti z umetno inteligenco, tako da bodo stari videoposnetki in GIF-i videti bolj sveži.
Project Res-Up lahko dramatično poveča ločljivost in doda naravne podrobnosti, kot so poudarki in kožne gube, da vdahne novo življenje starim videoposnetkom in GIF-om
Adobe je razvil eksperimentalno orodje za povečanje ločljivosti, ki ga poganja umetna inteligenca. Zanimivo je, da močno izboljša kakovost GIF-ov in videoposnetkov z nizko ločljivostjo.
Aplikacija še ni popolnoma razvite in še ni na voljo za beta testiranje. Vendar, če so predstavitve, ki jih je videti na The Verge, potem ima to resni potencial.
Adobejev »Prduct Res-Up«
Adobejev »Prduct Res-Up« uporablja tehnologijo povečevanja vzorčenja na podlagi difuzije (razred Generativne AI), ki ustvarja nove podatke na podlagi podatkov na katerih je ustvarjena). Tako se poveča ločljivost videa in hkrati izboljša ostrina in podrobnosti.
Z vzporednimi primerjavami, ki prikazujejo, kako orodje poveča ločljivost videa, je Adobe vzel posnetek »The Red House« iz leta 1947.
Povečal ga je in tako povečal skupno število pik za 675%. Nastali posnetek je bil veliko ostrejši. Namreč: AI je odstranila večno zamegljenosti in dodala nove podrobnosti ( kot je pramen las in poudarki).
Rezultati so bili še veno malce nenaravni (kot pri vsej videih in slikah ustvarjenih z AI), vendar je glede na nizko kakovost videa na začetki, še veno to fantastičen preskok.

Stari originali niso perfektni
Druga predstavitev je pokazala, da je bil videoposnetek v originalu odrezan na določenem mestu Povečana ločljivost je razkrila majhne podrobnosti, ki do sedaj niso bile vidne. tokrat pa jih je obdelava z AI jasno prinesla na plano.
Res je videti, da to orodje izostri nizkokakovostne podrobnosti, ki jih ni mogoče videti v originalih.
Adobe je pokazal tudi Project res-Up, ki povečuje ločljivost GIF-ov, da bi vdihnil malo več življenja
Tu je primer slončka – Razlike so očitne:
Adobe projekt bo razkrit kasneje na dogodku Adobe Max To pomeni, da še ne bo mogoče uporabljati Project Res-Up na starih (domačih) videoposnetkih, vendar bi se lahko njegove zmogljivosti lahko počasi prebile med vrh priljubljenih aplikacij,